Noticeboard
If your child completes one of the sides of their bookmark, please alert your child's class teacher.
Children need to bring their book bag into school every day. If they do not have it on a Monday, they will not be able to have a new reading book.
We would like you to support your child to hold their pencil correctly when they are using them at home. Children should be using a tripod grip. Click here to see a BBC Bitesize video about how to hold a pencil.
Please do not allow your child to play with the resources that are on the Reception patio in the morning. These have been carefully positioned and are there to support your child's learning during the school day.
Celebrations
It has been a cold, but fun week at Henleaze Infant School. The children have been amazing at learning number bonds to 5 and have been remembering them with increased automaticity. We had a visitor who worked for BT and told us all about how the internet got into our homes what it can be used for (e.g. watching TV programmes).
We also went on a walk around the local area. We saw some important places in Henleaze, such as the doctors surgery, park, cinema, restaurant and library. The children found out why these places were important, located them and took photographs of them themselves.
Star of the Week
Daffodil –
Daisy – Soroosh
Buttercup – Gus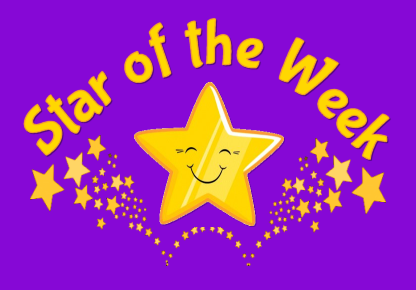 Tapestry – Observation request
The focus this week is Literacy. This term, the children have been learning about their community and we went on a local walk around Henleaze. We would like your child to write the names of some of the places they saw on their walk e.g. doctors, shop, school, library, park. The children should be able to use their phonics to sound out and write these places phonetically e.g. l-igh-b-r-ee.
You can also send us any moments that you feel are significant in your child's learning or want to share with your child's class teachers.
Click the links below to find out how to add observations from different devices.
This week's learning
Personal, Social and Emotional Development
We will be talking about overcoming obstacles and using kind words to encourage others.
Communication and Language
This week, we will continue to become more familiar with the story 'Me on the Map' and talk about our local surroundings.
Word of the week: rhythm
Physical Development
This week we will continue to use our bodies to make shapes. We will be using some apparatus this week too.
Literacy
This week we will be revisiting our phase 3 phonics and becoming masters in j, v, w and x. We will be practising writing these phonemes (sounds) in words and short captions.
Writing:
This week we are writing a list about places we would like to visit e.g. Legoland
Maths
This week, the children will be learning about 6, 7 and 8 in depth. They will the thinking about the composition of these numbers and exploring different representations.
Understanding the World
We will be using 'Dogger' to think about situations in the past and compare current toys and old toys.
Religion and Worldviews
This week, we will be learning about prayer times for Muslims.
Expressive Arts and Design
This week we will be creating an observational drawing of landscapes around our school.