This week, you will receive an email about logging in to book slots for Parents Evenings for the first week back in Term 4, Wednesday 22nd and Thursday 23rd February. Guidance will be in this email if you need to make an alternative appointment to meet in Week 2 to discuss individual learning support plans for specific children.
Noticeboard
If your child completes one of the side of their bookmark, please alert your child's class teacher.
Children need to bring their book bag into school every day. If they do not have it on a Monday, they will not be able to have a new reading book.
We would like you to support your child to hold their pencil correctly when they are using them at home. Children should be using a tripod grip. Click here to see a BBC Bitesize video about how to hold a pencil.
Please do not allow your child to play with the resources that are on the Reception patio in the morning. These have been carefully positioned and are there to support your child's learning during the school day.
Celebrations
We have been so lucky to have had more visitors in school this week – thank you! The children have loved writing about what they would like to be when they are older. Alongside this, we have noticed huge academic progress with the children's sentence writing during our phonics lessons.
Star of the Week
Daffodil – Albie
Daisy – Megan
Buttercup – Kofi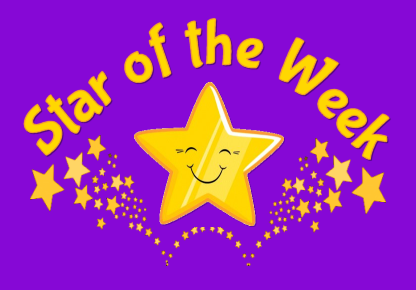 Tapestry – Observation request
The focus this week is Computing. Please send in a picture of your families favourite way to use technology at home.
You can also send us any moments that you feel are significant in your child's learning or want to share with your child's class teachers.
Click the links below to find out how to add observations from different devices.
This week's learning
Personal, Social and Emotional Development
We will be learning to say how it feels when a goal is achieved and know what it means to feel proud.
Communication and Language
This week, we will be telling and acting out stories using helicopter stories.
Word of the week: sequence
Physical Development
We will be working sensibly with partners to take turns to lead and follow as we explore movement on apparatus.
Literacy
This week we will be revisiting our phase 3 phonics and becoming masters in ch, sh, th and ng. We will be practising writing these digraphs in words and short captions.
Writing: This week we will use adjectives to describe what Zog looks like e.g. sharp claws or orange skin.
Maths
This week, we will be learning about combining 2 amounts and will be having a go at writing number sentences. We will also be talking about time. The children wil be thinking about the sequence in which they do things (e.g. brush their teeth, get dressed, go to bed) and they will be using time related vocabulary.
Understanding the World
It is Safer Internet Day and we will be talking about DigiDuck and the importance of being kind on and offline.
Religion and Worldviews
This week, we are thinking about the different ways we celebrate a birthday.
Expressive Arts and Design
This week we will be using a range of construction materials (junk modelling) to create simple map structures. Please bring in junk modelling resources to add to our class collections e.g. plastic bottles, cardboard boxes etc.