Noticeboard
Thank you to those who have volunteered to help us on our trips to Henleaze Library in Week 3. We really appreciate your support at such short notice.
If you have a Jack and the Beanstalk book at home, please bring it into school. We are going to be reading lots of different versions of the story over the next few weeks.
If your child finishes one side of their bookmark, meaning they are due a certificate, please let your child's class teacher know. We do not check them ourselves, we rely on you telling us – thank you!
Now that the weather is getting warmer, field is not as damp, therefore the children no longer need to wear their wellies to school on a Monday for our Monday Mile.
Every child needs to bring their book, book bag and reading record into school everyday.
Please do not allow your child to play with the resources that have been set up on the patio before school (including the mountain and the bikes/scooters). Please pass this on to any adults who bring your child to school.
Phonics and letter formation document (click here) – The document shows you the Phase 2 phonemes with a description of the corresponding action, the correct letter formation and the image children will associate with the phoneme. The children have been learning these phonemes in their Phonics lessons, so should already be familiar with them. Please use this document to support your child's letter formation and use the 'script' that we use in school to ensure consistency.
Please remember to read the phonetically decodable reading book with your child everyday. Reading the same book daily for several days helps to develop fluency and embed phonic knowledge and skills. Please write a positive comment about your child's reading in their log book everyday. You can click here to access the blog post about reading at Henleaze Infant School and click here to view some of the FAQ's. Please remember to return your child's books every Monday as they will swap them for new ones on Mondays.
Celebrations
It has been a short week at Henleaze Infant School! In only 3 days, the children have written some amazing recounts of planting seeds. They have also loved learning more about addition and combining two amounts.
A new group of children started Forest School this week too!
Star of the Week
Class 1 – Annabelle
Class 2 – Louis
Class 3 – Joe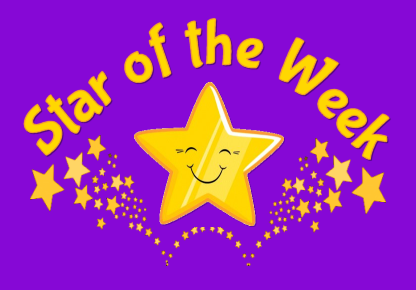 Evidence Me – Observation request
This week we are inviting you to enter the Art competition below. We would like you to create a piece of artwork to enter the competition, upload a photo to Evidence Me and bring it into school. It will be temporarily displayed at school before going to John Lewis in Cribbs Causeway to be displayed in their restaurant. (Please note: they will not be able to return the artwork). Please click here to view the Evidence Me parents guide.
Get out your art materials to celebrate Queen Elizabeth's 70th year reign in a Platinum Jubilee competition for primary school children. We are looking for children to draw, paint or collage bold, bright and colourful pictures of Queen Elizabeth II to decorate our restaurant at John Lewis at Cribbs Causeway. There are prizes for individuals and for school. Follow the link here for more information about this competition.
Week 3 Learning
This week, we will be visiting Henleaze Library. The children will have a chance to look around and read books. We will also read a story as a class.
Personal, Social and Emotional Development
This week, we will be continuing our learning about friendships and how to problem-solve when things go wrong.
Communication and Language
This week, we will be introducing our key text for the rest of term, 'Jack and the Beanstalk'. The story will already be familiar for some children. If you have a Jack and the Beanstalk book at home, please bring it into school. We are going to be reading lots of different versions of the story over the next few weeks. The children will learn and use the vocabulary that is new to them, as well as predict and answer questions about the story. We will also be telling and acting out helicopter stories.
Word of the week: character
Physical Development
We will be exploring catching and throwing bean bags and balls. The extra challenge this week is adding dynamic movement (running and catching)!
Literacy
Please continue to use the phonics and common exception word grid with your child to practice all the phonemes and 'CEW' we have learnt so far. We suggest doing this alongside their daily reading.
Click here to access our GPC (grapheme phoneme correspondence) and common exception word mat.
This week we will continue with week 3 of our Phase 4 learning, learning about adjacent consonants. Our focus this week will be 'bl, br. cl, cr, dr, fl, fr'. For example 'cr' in the word 'crab' or 'fr' in the word 'from'.
We will also be focusing on these common exception words: were, there
Please support your child at home to practise their letter formation. Click here to see the correct letter formation and 'script' we use in school to support children to form their letters. This will ensure consistency between home and school.
This week we will read with your child either 1:1 or in a small guided reading session. Please continue to read with your child every day to improve their fluency with a text. Ask your child questions about the characters, what they think might happen next and discuss/ explain what they think is happening in the pictures.
Writing –This week we will be rewriting the story of 'Jack and the Beanstalk.'
Maths
This week, we will be continuing to learn about addition. The children will use real objects to see that the quantity of a group can be changed by adding more. They continue to use the language first, then and now to support them to create mathematical stories in meaningful contexts (e.g. first there were 3 apples on the ground, then 2 more fell off. Now I have 5). The children will also be using their Mathematical Graphics skills to represent a 'First, then, now' story.
Understanding the World
Children will be using our new Weather Station to record their ideas about the natural world as the seasons change. Children will also be collaborating to make a class book to record what they see as the seeds they sowed this week start to grow.
Religion and Worldviews
As we continue to think about the question "How should we live our lives?" we will find out about who is important for Muslims and how they know good ways to live.
Expressive Arts and Design
This week we will be continuing with our Animal Rhythms music lessons, focusing on identifying a strong beat and demonstrating with an action/clapping.